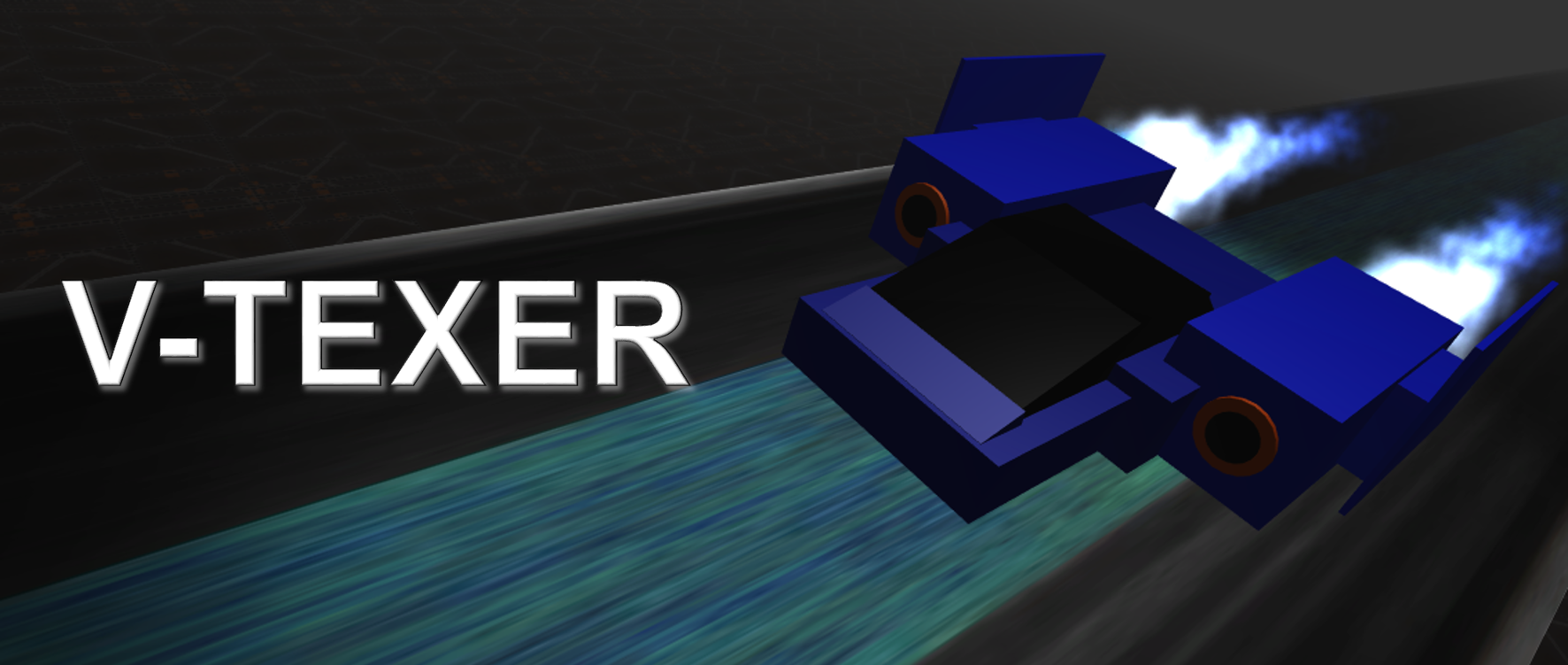 V-TEXER
A downloadable game for Windows and macOS
After finding a method to align a moving cube to any surface, memories of F-Zero GX's zero-gravity race tracks soon followed and development of a prototype of a futuristic racing game began.
Over time, the prototype grew in scale and complexity. Starting from simple physics like gravity and collisions with players and walls, it later took on more advanced features including split-screen multiplayer and a track editor.
This prototype would then be named V-TEXER (named after Taito's racing game Vertexer).
---
V-TEXER is a high speed racing game, inspired by futuristic racing games like F-Zero and Wipeout. Players race each other on twisting roller coaster-like race tracks at over 1000 km/h! This game features:
8 different vehicles. All of which play completely differently!
A detailed track editor (Press 'E' in the main menu). Build your own insane race tracks!
Four player split-screen multiplayer. Play with friends!
PLEASE NOTE THAT THIS GAME WAS DEVELOPED AS A PROTOTYPE IN THE DEVELOPER'S SPARE TIME! YOU MAY ENCOUNTER BUGS!